IMG_8792.JPG
IMG_8850.JPG
IMG_8847.JPG
IMG_8836.JPG
IMG_8831.JPG
IMG_8802.JPG
IMG_8806.JPG
IMG_8833.JPG
IMG_8810.JPG
IMG_8785.JPG
IMG_8789.JPG
IMG_8781.JPG
IMG_8782.JPG
IMG_8777.JPG
IMG_8778.JPG
IMG_8779.JPG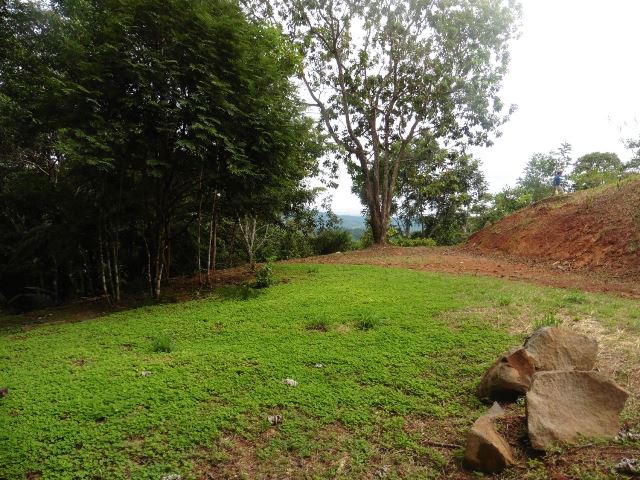 3 Bedroom, 3 Bath with Great Views near the beach on 7.48 acres
Property Details
Price: $349,000
Property # 903
Location: Punta Mira, Dominical.
Type of Property: Home
Living Area: 3500 ft2
Property Area: 7.48 acre
Bathrooms: 3
Bedrooms: 3
Views: Mountain and Valley Views
Furnished: No
Property Description:
This 2 story house is new construction is located just 15 minutes from Playa Dominical in the beautiful southern Pacific zone and minutes from Baru. This 3 hectare property is in a safe gated private community and includes home of 3500 ft2 finished interior . The upper level features large living, dining, kitchen area and 2 master suites with full baths and a large covered deck with wrap around porches to the bedrooms. The lower level has a 1 bedroom apartment, storage, and a laundry room as well as covered parking. The property is situated at 1700 ft elevation and has gorgeous mountain and valley views and borders wildlife sanctuaries and a yoga/wellness/meditation center that has retreats a couple times a year.
There is also a spring, stream and hiking trails. Aimed at sustainable living this property is producing an abundance of food featuring a mature fruit orchard loaded with many types of citrus and water apples.
Property # 903